Flights from Cagliari Airport (CAG) to Genova Airport Airport (GOA)
Flights from Elmas to Cristoforo Colombo are in low demand virtually all year round so many airliners do not operate flights for this route. There is however one airliner, Ryanair, who offer a direct flight. When travelling from Elmas you will cover about 357 miles before you reach Cristoforo Colombo. This journey will take 1 Hour 29 Minutes.
Depending on the day of the week and the time of day you book, flight prices can vary dramatically. If you are on a tight budget then you should avoid flying at peak hours as the prices are more expensive. The cheapest flights are in the evenings and in mid week. We advise all our viewers to book well in advance. This way you will get the low priced tickets available.
The table below displays the numbers of daily flights from Elmas (CAG) to Cristoforo Colombo (GOA) and the relevant airlines that fly.

Flights Chart
| Airliner | Mo | Tu | We | Th | Fr | Sa | Su | First Flight | Last Flight | Flights |
| --- | --- | --- | --- | --- | --- | --- | --- | --- | --- | --- |
| Ryanair | 1 | 0 | 0 | 0 | 1 | 0 | 0 | 07:25 | 13:50 | VIEW FLIGHTS |
Ryanair offer the highest number of flights for this route with departures times between 07:25 and 13:50.
You can find the latest flight availability and prices from Ryanair at www.ryanair.com/. You can also book direct and get their latest discounts.
Flight times for the route are summarised in the table below. These time were correct at the time of writing, but please be aware that times may vary from time to time so please check their website for exact times and the dates you wish to fly.

Flights Time In WeekDays
Day
Flight Times
Flights
Monday

07:25

| Airline | Flight No |
| --- | --- |
| Ryanair | FR4429 |

VIEW FLIGHTS
Friday

13:50

| Airline | Flight No |
| --- | --- |
| Ryanair | FR4429 |

VIEW FLIGHTS
Instead of flying from Elmas you could consider a few airports that are close by. Please see that table below of alternative routes.

Alternative Direct Routes
If you are planning to hire a car from Cristoforo Colombo airport then don't wait until you arrive. The prices are typically 20% to 30% higher and the availability of vehicles are much lower. You can check out the solutions we have for car hire on our car hire pages which can save you £££'s.
Compare Flight Prices from CAG to GOA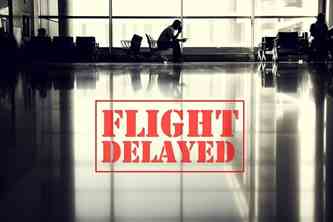 Was your flight delayed or cancelled?
You may be eligible to receive up to 600 EUR compensation per person in your party.
Claim Now!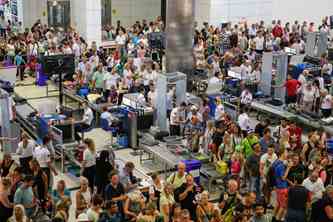 Beat the Queues
Don't stand sweating for 45 mins waiting for Security. Get a fast track and get through in 5 mins or less.
Book now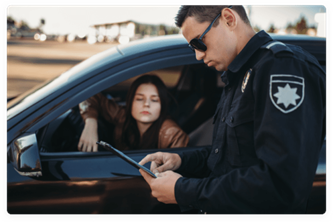 Get Your International Driver's Permit in 2 hours
An IDP is a requirement to drive or rent a car in many foreign countries. It is also a United Nations regulated travel document for your safety and ease of travel. Avoid additional stress whilst on your travels...
ORDER NOW
Flight Info FAQ - Cagliari (CAG) to Genoa (GOA)
question_answer Who flies from Cagliari to Genoa?
The following airlines fly from Cagliari (CAG) to Genoa (GOA): Ryanair.
question_answer How far is the flight from Cagliari to Genoa?
The flight from Cagliari to Genoa is 574KM or 357 miles.
question_answer How long does the flight from Cagliari to Genoa to take?
The flight from Cagliari to Genoa takes 1 Hour 29 Minutes.