Train Transfers To and From Genova Airport



Genova International Airport Train Transfers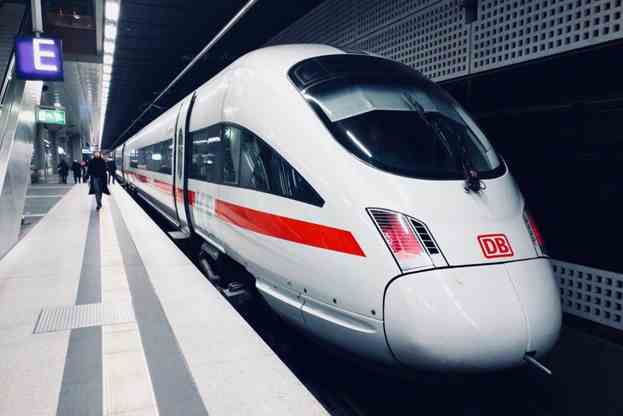 The historic city of Genoa lies at the Mediterranean coast with the beautiful Gulf of Paradiso being a major attraction for visitors who love water sports. The tourist resorts of Portofino and Alassio are close by and a number of bus and local train services connect the little villages, resorts like San Remo and the Riviera dei Fiori as well as providing access to the Basso Piemonte area.
Genoa has many splendid religious monuments and palaces as well as museums for sightseeing, but also offers summer time outdoor pursuits like scuba diving, sailing, trekking and mountain biking.
A variety of major airlines provide flights to and from Genova Airport. Air France, Air Italy, Air One, Alitalia, Air Dolomiti, British Airways, Ryanair, Vueling, Lufthansa and Turkish Airlines offer domestic and international destinations like Rome, London, Paris and Madrid.
There are two main train stations within Genova and shuttle buses take passengers to the train stations. There are no trains from Genova Airport directly, as the airport doesn't have its own train station. The VOLABUS and Rapid Bus services take passengers to the Principe and Brignole train stations in Genoa city center, a journey that takes between 30 to 40 minutes. The airport is located just 7 km from the city, so a taxi ride is even quicker for passengers in a hurry to catch their connecting train service.
Principe train station is situated close to the Palazzo del Principe on the Piazza Acquaverde. The station is a very large one, handling some 66,000 train passengers per day and an astonishing 24 million travelers every year. An underground station was opened in 1993 to alleviate the pressure and two platforms allow passengers to take train connections to Genoa Sampeirdarena and Brignole train stations.
Principe train station takes up the whole north side of Via Andrea Doria and is divided into several levels. The ground floor offers passenger services like ticket offices and shops, while the upper levels provide offices space to a number of organisations. The first level below ground houses the platforms, cafes and snack bars, toilets and various commercial outlets. Below this level is the underground strain station with two suburban railway tracks.
Genova Airport trains are mainly running from Brignole train station, which is Genoa's main railway station located on Piazza Verdi in the city center. Just like the aforementioned train station, Brignole also has various levels, with the ticket offices and passenger services as well as shops being located on ground floor level and the platforms being on a mezzanine level. There are nine passenger and two freight platforms and here passengers can take trains to Rome, Turin or Milan in the north of Italy.
Travelling by train through Italy can be a wonderful adventure without the stress of having to find parking spaces, adjusting to driving on the Continent or worrying about where the car keys have got to! The principle train operator is Trenitalia (www.trenitalia.it) and there are many special offers and train passes available that allow passengers to see not just the Liguria region, but also all of Italy and some of its neighbouring countries, too.